The first steps towards an unexpected success


It was in Seraing, in the province of Liège, in a modest family snack bar that it all began.
Serhat, who had just graduated from the hotel school in Liege, took over his parents' restaurant and modernised it. The aim was to change the image that people have had of kebabs for decades. This is how he extended his menu, and conceived the tiramisu, which he revisited and developed over the days and months.
A perfectionist and passionate, he will produce a perfectly mastered recipe, a light and unctuous cream, a precisely measured biscuit and an exceptional taste.
Today, Alfiero is the leader in Belgium and is also present in France, Germany, the Netherlands and Luxembourg.
The brand has 2 product ranges which are marketed through 3 distribution channels: the "Alfiero Store" shops, food service and finally supermarkets.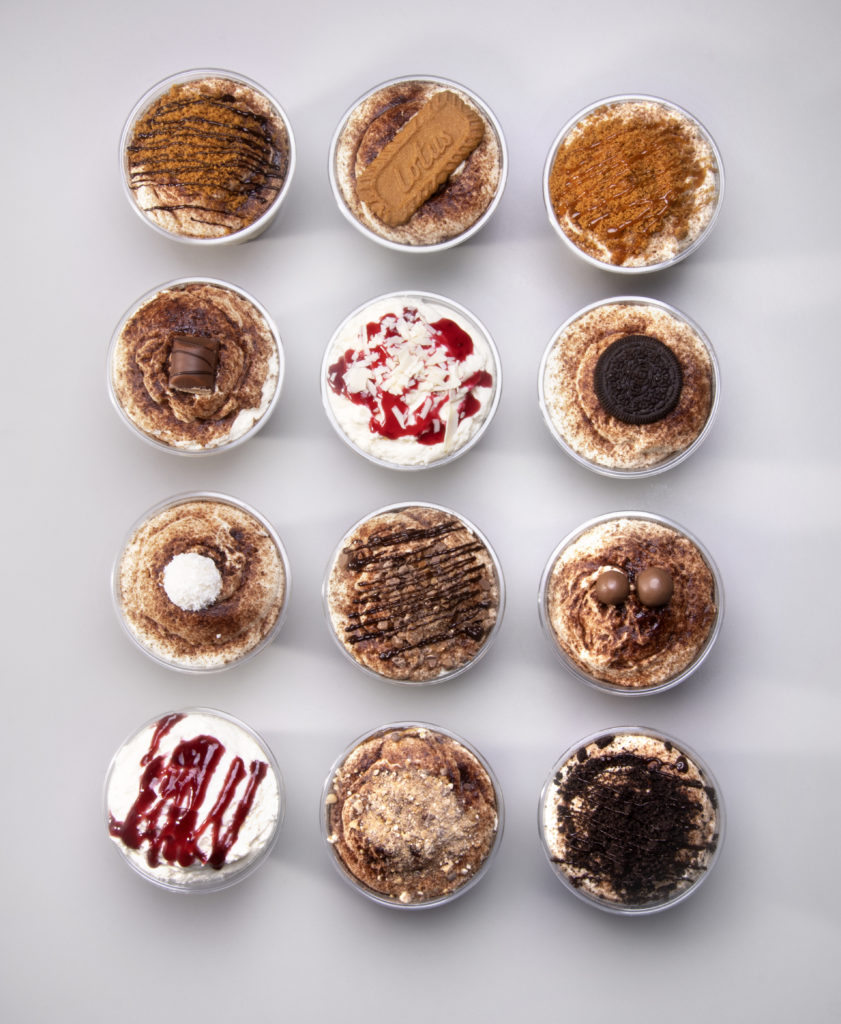 Ambitious and visionary, Serhat realised his dream and decided to found the "Alfiero" brand on his 22nd birthday.
With sales growing at an incredible rate, the young entrepreneur decided to go it alone and left the family kitchen to develop his production capacity in a 100 m² workshop.
The young company is starting to work with supermarkets as a local producer in order to expand its distribution network.
An outstanding success, Alfiero returns to Seraing, to move into a new 660m² building and is joined by the founder's brother, Serdar.
After having developed in the 4 corners of Belgium. The young brothers designed a range of frozen tiramisu to be able to export internationally.
Expansion of the infrastructure in order to increase production capacity. In addition, Alfiero will open its first "store" within its factory: a tasting room concept that has been imagined for years and will open on 6 July 2020.
The small start-up at the time is now an SME, and athird brother will join to consolidate the company's structure.